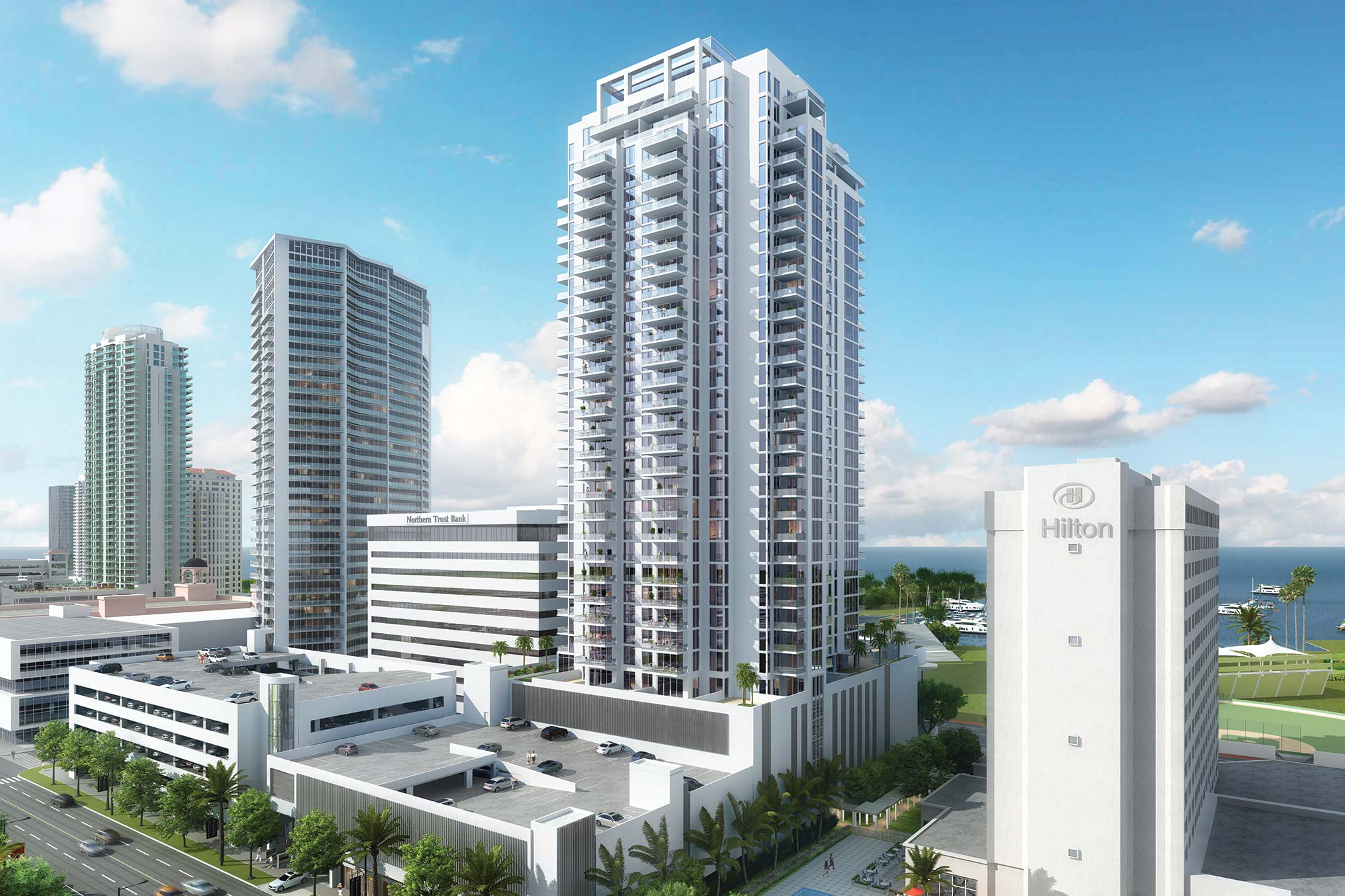 11 May

With $232 million in construction financing in hand, a South Florida developer is moving ahead with luxury condo towers in Tampa and St. Pete

By
Ashley Gurbal Kritzer
– Senior Reporter, Tampa Bay Business Journal
A South Florida developer has closed two large construction loans and is moving forward with luxury condo towers in Tampa's historic Hyde Park and downtown St. Petersburg.
Kolter Urban, a division of Kolter Group, is beginning site work for Hyde Park House on Bayshore Boulevard in Tampa and Saltaire, which is on the former parking lot of the Hilton St. Petersburg Bayfront in downtown St. Pete. Hyde Park House is 21 stories and 70 units; Saltaire is 35 stories and 192 units.
In early May, the developer secured a $156.5 million construction loan for Saltaire from Wells Fargo and a $75.5 million loan for Hyde Park House from M&T Bank, said Brian Van Slyke, Kolter's regional president for Florida's West Coast.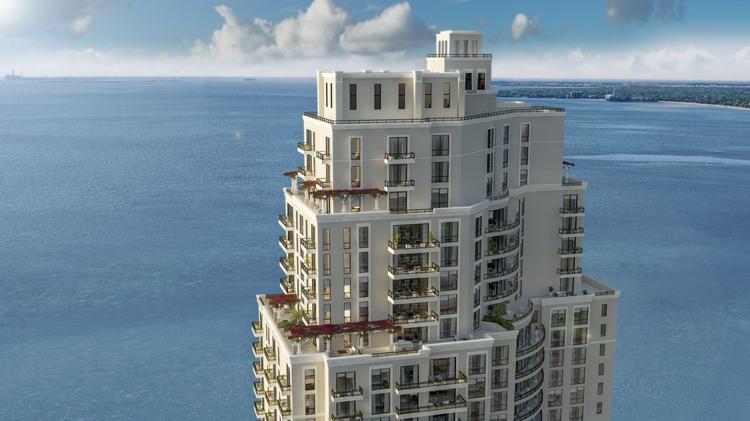 Pre-sales on both towers continued virtually during Florida's statewide safer-at-home order, Van Slyke said, though the pace slowed significantly. He declined to say how many units have been presold, but said Kolter is converting reservations to contracts for both towers. To reserve a unit, buyers put down a refundable deposit; for $1 million condos, $25,000 is a typical reservation amount. As construction begins, the developer converts reservations to contracts, and buyers put down nonrefundable down payments.
The economic fallout from the global coronavirus pandemic has cast doubt on the fate of many large-scale construction projects, but Kolter's two condo towers are an exception — both in terms of Kolter's ability to secure financing and its buyer demographics. Condos in both towers begin around $1 million.
Beginning construction is also a way to entice more buyers to a development. It gives buyers confidence in the project and offers a firmer timeline for completion. It's also a way to get ahead of the competition, particularly in South Tampa, where 1,000 condos in the $1 million price range are proposed or under construction between Gandy Boulevard and the urban core.
"Most of our buyers do not require a mortgage to complete the purchase, so we're at a little different buyer profile in terms of their economic ability," Van Slyke said.
Kast Construction — in which Kolter used to own a stake — is the general contractor on both towers. Kast built ONE St. Petersburg, the 41-story condo tower that marked Kolter's entrance into the Tampa Bay market.
"We still have a very positive relationship with Kast," Van Slyke said. "We've done business together for a long time."
With 192 units, Saltaire is a particularly large condo project. Hyde Park House, at just 70 units, is more of a boutique project.
"It's large, but not quite as large as ONE, but it's of a similar vein," Van Slyke said. "We think we've actually improved on ONE a little bit, if that's possible."
Van Slyke, who returned to Kolter after a brief stint with BTI Partners, said Kolter is still on the lookout for more development sites on the West Coast of Florida, particularly in Tampa and St. Petersburg.
"We are committed to the Tampa market as well as St. Pete," he said. "We believe the fundamentals have changed significantly over the past few years in Tampa, and all the infrastructure being put in downtown has really changed the landscape. We believe there's a long-term condo demand in both Tampa and St. Pete."