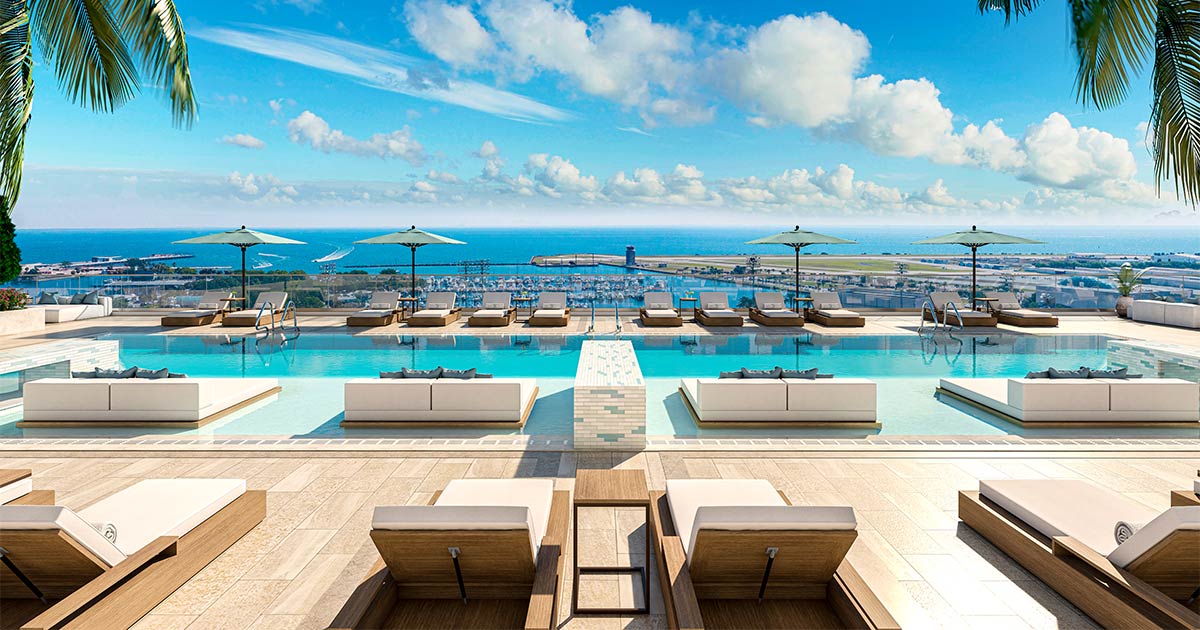 08 May

Downtown St. Petersburg is Unstoppable!
Appeal among developers, businesses, homebuyers hard to argue

by: Nick Stubbs, Times Correspondent
Work goes on in downtown St. Petersburg, where developers, new businesses, the arts sector and homebuyers are driving what some might argue is one of the most interesting and vibrant places to live, work and play anywhere in the nation.

"Construction is still moving forward" despite the current pandemic situation, said Liz Heinkel, a downtown luxury agent with Christies International Real Estate who's hawkish on downtown St. Petersburg. Despite the current bump in the road with virus concerns, business and homebuyers are not deterred. Heinkel has listings for $1- to $3-million condos downtown, and currently is showing them to interested buyers via virtual tours due to lockdowns. She can feel the energy building and believes once things get back to "normal," there will be an explosion of renewed interest in downtown St. Petersburg.

"There's going to be a lot of pent-up demand," Heinkel predicts. "I see it picking up in May; people moving here are still moving here; businesses coming are still coming."

Heinkel said one of the most impressive and useful indicators of downtown growth and appeal is the explosion of new apartments being built. From large to small projects, expansions by companies like UPC insurance, that has chosen downtown St. Petersburg for their new corporate headquarters building, is driving new housing. The planned 35-story Saltaire condo project overlooking Tampa Bay is an example, though prices will be geared toward executives and company officers. New restaurants, shops and galleries are coming, as is the new Museum of the American Arts and Crafts Movement, which could open this summer. It joins several other museums in the downtown area, including The Dalí, Dr. Carter G. Woodson African American Museum, the St. Petersburg Museum of History, Imagine Museum, Great Explorations Children's Museum, the Florida Holocaust Museum and even one dedicated to the history of arcade games. Museum-hopping in Downtown St. Pete is a multi-day affair, said Heinkel.

Other big news is the much anticipated grand opening of the new St. Pete Pier. The celebration is delayed due to the COVID-19 pandemic, but a new opening date is coming, so stay tuned.

Heinkel hears it all the time: "St. Pete is cool."

Trouble is, downtown doesn't have the national profile just yet, and some don't realize just how cool until they see it.

"I've had buyers looking at Naples and Sarasota, and St. Pete was their third choice," said Heinkel, adding that after a visit, "they ended up in St. Pete."

She said it is the beauty, waterfront and amenities of downtown that are driving the growth, which she notes has gotten to the point where most new expansion is westward, as "there isn't any place left to put anything by the water anymore."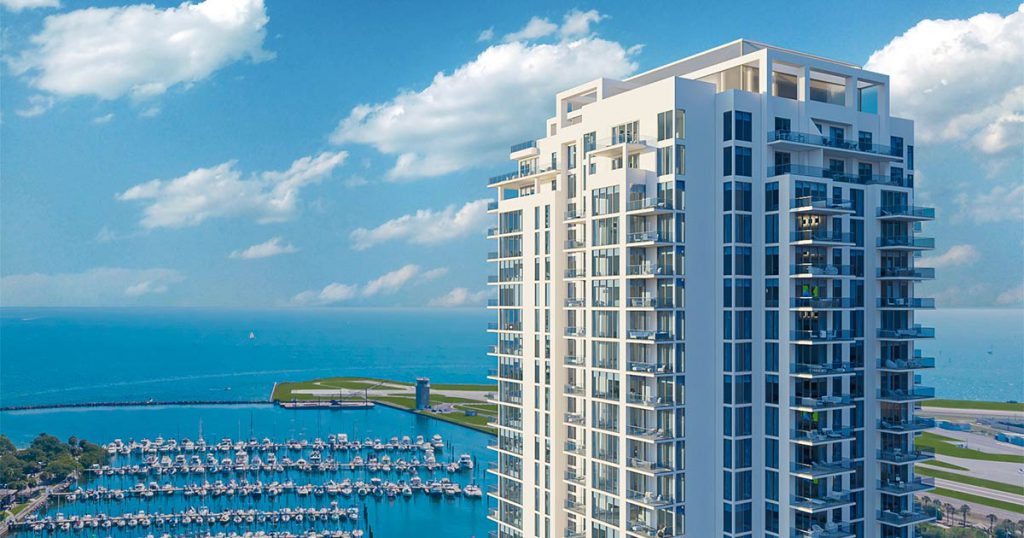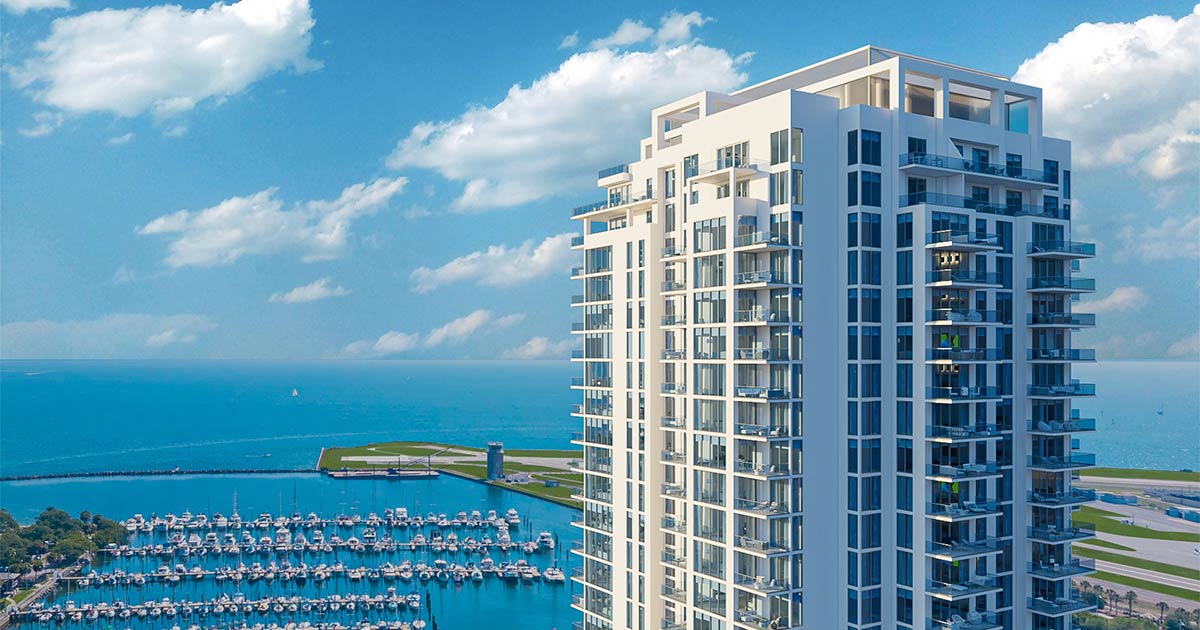 Brian Van Slyke, regional president of Kolter Urban, the developer of the new Saltaire condominium project downtown, said his company feels lucky to have latched onto one of the last water-view properties to build the planned high-rise condos.

"We're very fortunate to have a site with a direct water view," said Van Slyke, who said despite the virus disruptions to many, work continues on utilities and the foundation of the 35-story building at 330 Beach Dr. NE. "We're roughly on schedule and able to keep working at this difficult time."

Van Slyke said the decision to move on the new condo project was prompted by the great buyer response to Kolter's One St. Petersburg condo high-rise, which opened in 2015 on 1st Avenue N.

"It (One St. Petersburg) was very well received," he said, adding Saltaire will be up to the standards set by the earlier project. "It will be on par and even improve on some of the amenities of One."

Saltaire will have 192 luxury condo units starting around $800,000 and will provide views of downtown, the bay and the Skyway bridge. It will be the second tallest building downtown. There will be a resort pool and deck on the 7th floor at the Aire Club, humidity-controlled storage rooms and secured bike storage, garage parking, a fitness center and community and activity rooms. There will be outdoor lounge areas with kitchens, fire pits and lounging areas. The ground floor will house retail shops.
While developments like Saltaire promise something new to downtown, it's what's already there that makes it all possible, believes Van Slyke.

"There's great synergy and energy in downtown St. Pete," he said. "It's the walkability, the waterfront boardwalk, the museums, restaurants, nightlife and entertainment; we're committed to St. Pete."
A project equal in scale with Saltaire is the planned UPC headquarters building and hotel development on city-owned land in the Edge District on 2nd Avenue S. A deal to close on the property was set for March, but the virus put things on hold, according to Mark Strout, president of The Strout Corporation, a Pinellas commercial real estate development company handling the project. Just the same, the permitting and approval process is moving forward with the city's blessing.

"This is obviously a weird time and we're sitting back and waiting for it to clear," said Stroud, referring to the COVID-19 pandemic, but plans are moving forward on the nearly $100 million project, which expands the current UPC operation and adds a multi-story hotel next door. The hotel was originally planned for 17 stories, but the size may change, said Stroud. When completed, UPC offices is expected to swell the number of employees working downtown from 300-plus to 500 or more.

Stroud believes the 150,00 square-foot UPC building will draw more corporate offices to downtown. He also believes the fallout in major cities seen with the coronavirus outbreak may make companies consider about moving to less densely populated centers like St. Pete. The mild Florida winters, Tampa Bay and the Gulf of Mexico, and the fact that the city is "on the move and so vibrant," makes it an attractive alternative, he believes.

"A lot of people may rethink being in places like New York," Stroud said. "There are a lot of advantages and there may be some rethinking by corporations after this (pandemic)."
Stroud said St. Pete is the kind of place young, working professionals want to live, making it ideal for corporations looking to attract and recruit talent.

Other notable downtown area projects in the works include Red Apple Group's planned multi-use endeavor on a couple of acres at the 400 block of Central Avenue. The project, which is projected to bring a new hotel, condos and shopping to the site, is expected to include 20,000 square feet of new office space and bring many jobs.
Another sizeable new project is an office and mixed-use building of 38,000 square feet by Wannemacher Jensen Architects, at its current location on Mirror Lake.
These larger projects get the headlines, but look out for the cumulative impact on growth of the smaller ones, said Heinkel.
She said she tracks downtown St. Pete projects from various sources, noting a couple dozen are now underway and just as many others proposed. Some don't rival the big projects like the UPC headquarters, the new crafts museum or Saltaire, but they add up.

"Eight blocks west (of the water) things are happening – a lot of smaller projects, new apartments and retail," said Heinkel, noting the future of downtown is likely to be defined by its many small projects, as developers are running out of room for the large ones.
With the continued growth and popularity of downtown, those looking to buy or rent should be aware that prices are rising. Newer high-end apartment buildings downtown are commanding $2,000 to $3,000 a month in rent, Heinkel said, adding a friend pays $2,400 for a small, one-bedroom unit.

Renters are willing to pony up, she said, because downtown has so much to offer – and so much of it is within walking distance.

"There are just so many amenities, coffee shops, water, restaurants, stores and the museums," she said, adding the appeal is too much to resist for many.