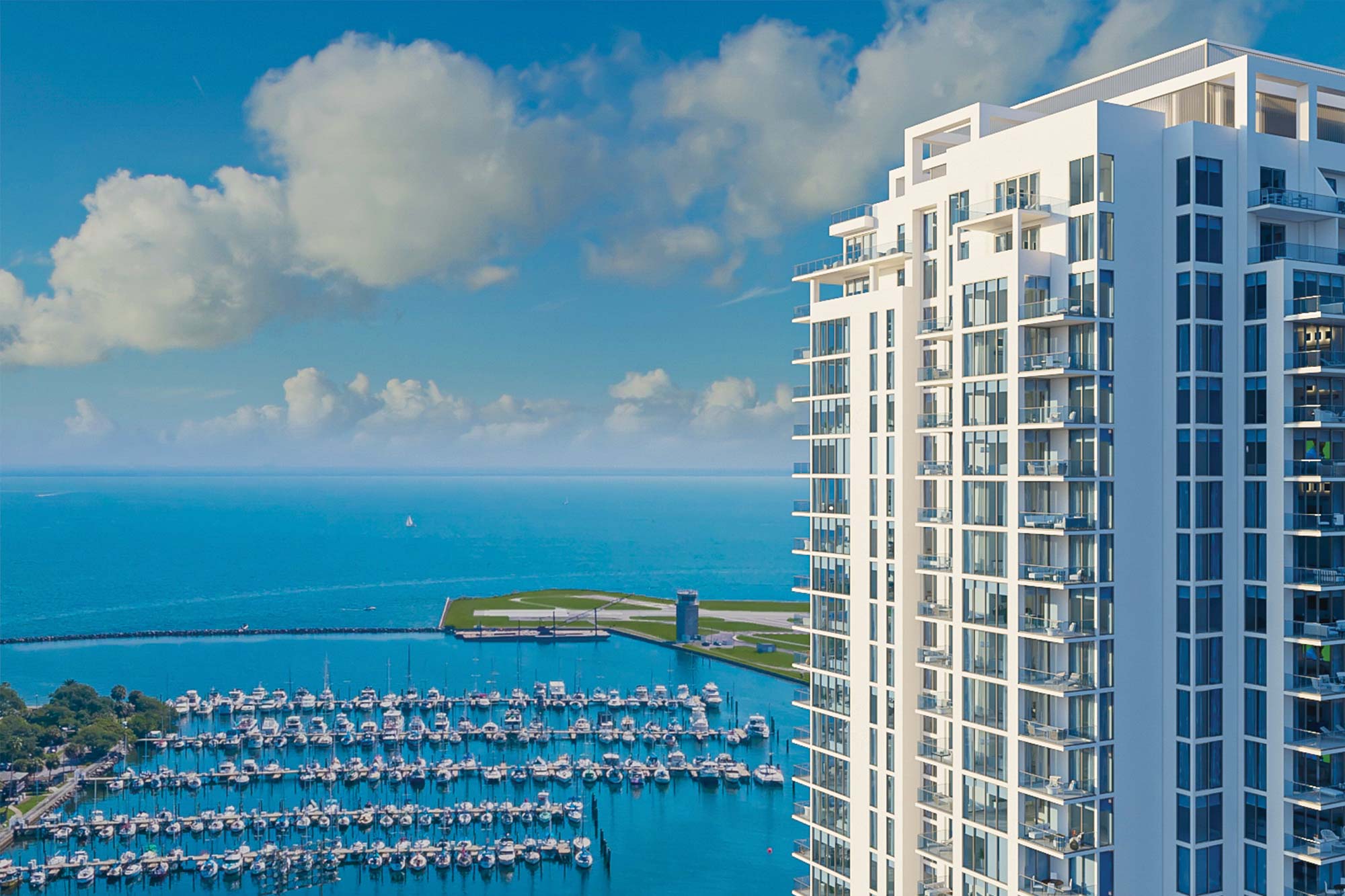 08 Feb

Kolter Group project notches nine-figure sales
Saltaire condos under construction in St. Petersburg generate more than $130 million in sales for Delray Beach developer

By Kevin McQuaid – Commercial Real Estate Editor

The Kolter Group's latest St. Petersburg condominium tower has racked up some impressive sales numbers in the few months since the 35-story tower commenced construction.
The project is one of several fee-simple developments along the Gulf Coast where units have continued to sell well despite the COVID-19 pandemic.
To date, sales of roughly half of Saltaire's 192 units in St. Petersburg have generated $135 million, sales Brian Van Slyke, Florida West Coast regional president of Kolter Urban, a division of the Delray Beach-based development firm.
Units in the 330 Beach Drive NE project, which has laid foundations and has begun vertical construction, are priced at between $850,000 to roughly $1.7 million.
Kolter Urban expects to deliver Saltaire, one of several new residential projects that have been planned in downtown St. Petersburg, in the third quarter of 2023.
"We're very pleased so far, and think our results show how deep and how strong the demand is for living in St. Petersburg," Van Slyke says.
In Tampa, Kolter also is under construction with Hyde Park House, a 22-story condominium project on Bayshore Boulevard.
Roughly 50% of the 70-unit project has been committed, generating sales of about $60 million. Units are priced at $900,000 and up there. Kolter hopes to complete that project in the third quarter of next year, Van Slyke says.
"Tampa has continued to have very good momentum left over from 2019," he says.
In Sarasota, meanwhile, Kolter's 73-unit Ritz-Carlton Residences has just two units remaining for sale — despite prices of between $2 million and in excess of $5 million. The 18-story building, which is connected to the Ritz-Carlton Sarasota hotel, received its temporary certificate of occupancy (TCO) from Sarasota early in January. A TCO means residents are allowed to begin to move in and inhabit a structure.
Adjacent to the Ritz-Carlton tower in the 15-acre Sarasota Quay development, Kolter is preparing to start construction on Bayso, an 18-story condo tower containing 150 residences. Those units will be priced from $800,000 each.
Van Slyke says the company hopes to begin construction there in the middle of this year.