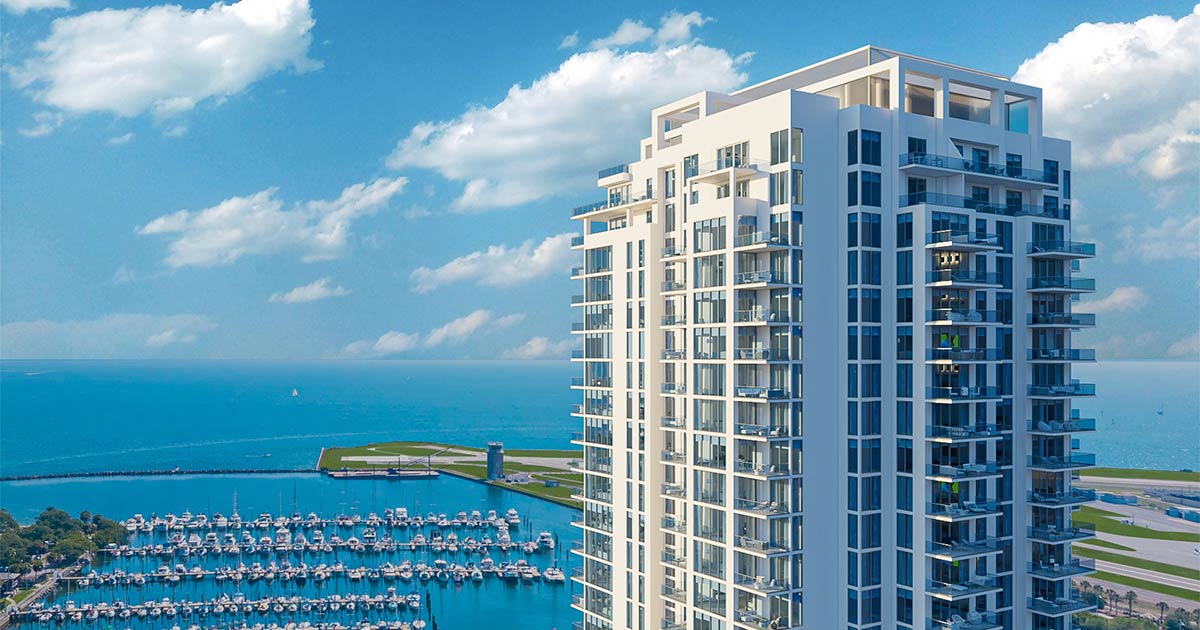 07 Dec

Luxury St. Pete condo tower Saltaire surpasses $100 million in sales

By Ashley Gurbal Kritzer  – Senior Reporter, Tampa Bay Business Journal
A luxury condominium tower under construction in downtown St. Petersburg has surpassed a major milestone.
Saltaire, which is 35 stories and includes 192 condos, has surpassed $100 million in sales, developer Kolter Urban said. Brian Van Slyke, regional president for Kolter Urban, told the Tampa Bay Business Journal that those sales are hard contracts, meaning buyers have placed nonrefundable deposits on those units.
The condos are priced from the low $800,000s. Demand and sales activity have increased dramatically since construction began, Van Slyke said.
Kast Construction is the general contractor on the project; SB Architects of Miami designed the tower.
Saltaire is one of two major developments that Kolter has under construction in the Tampa Bay area. Hyde Park House, a 70-unit tower at Bayshore Boulevard and Howard Avenue, broke ground around the time as Saltaire in August. Earlier this year, Kolter secured a combined $232 million in construction loans for both towers.
Palm Beach County-based Kolter is a pioneering developer in the Bay region; it was one of the first developers to bet on a massive project this real estate cycle with the 41-story, 253-unit ONE St. Petersburg. Kolter's plans for ONE went public in 2014, and construction began in 2016.
ONE wrapped up construction in late 2018, and its condos now sell for record or near-record prices.