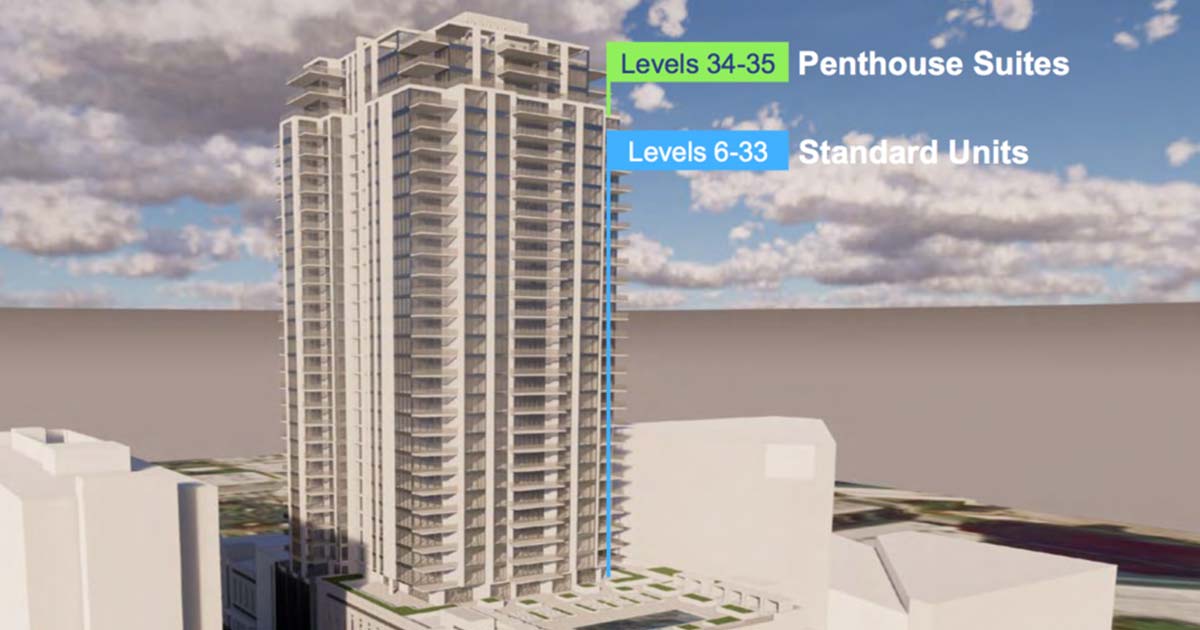 11 Mar

New Details Emerge About Kolter's Second Downtown St. Pete Tower

Five weeks ago it was revealed that the Kolter Group, the developers behind ONE St. Petersburg, a recently constructed 41-story condo and hotel project, were planning a second tower in Downtown St. Petersburg, FL. After the success of ONE, which completely sold out over six months before completion, Kolter knew the downtown market had an appetite for more condos. Kolter's second project is proposed just three blocks south of ONE in the parking lot of the Hilton Bayfront Hotel and directly across from Al Lang Stadium.

New information has surfaced about the project, which is now preliminarily known as Bayfront St. Petersburg. While it was previously announced that the tower would soar 35-stories, include 200 condominiums and ground floor retail, we now know a few more specifics about the total cost, the construction timeline, and what the tower will look like.