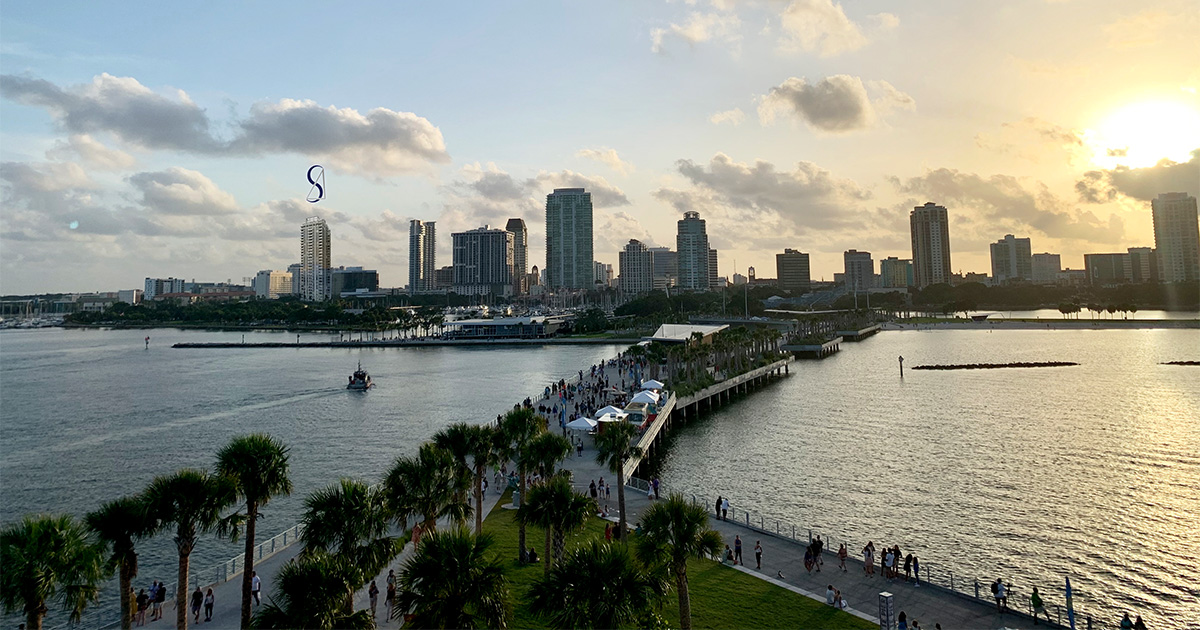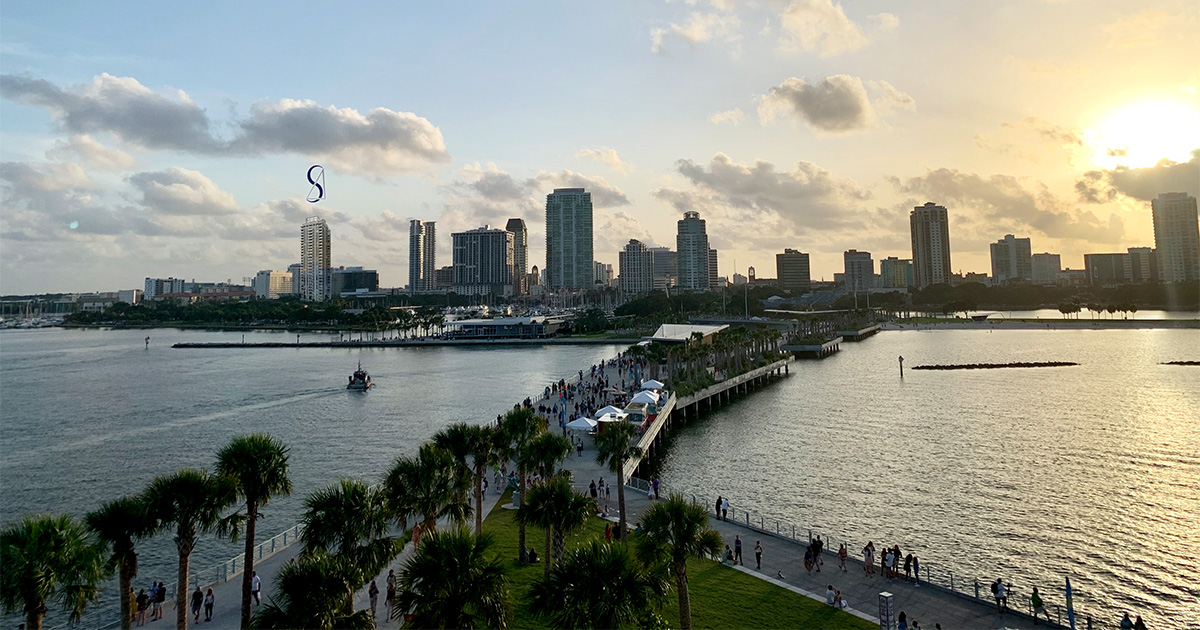 10 Jul

Experience the New St. Pete Pier

The new St. Pete Pier is ideally positioned on the downtown bayfront, placing Saltaire condominium residents just a short stroll from 26 acres of public artwork and amenities, trendy bars and restaurants, and a bustling marketplace featuring local artisans.

Whether you're looking to enjoy outdoor activities such as fishing or jogging, stopping by a Polynesian-inspired rooftop bar for drinks and a fine dining establishment for dinner, or taking in an open air concert on one of the public lawns, there are plenty of things to do in St. Petersburg at the Pier District.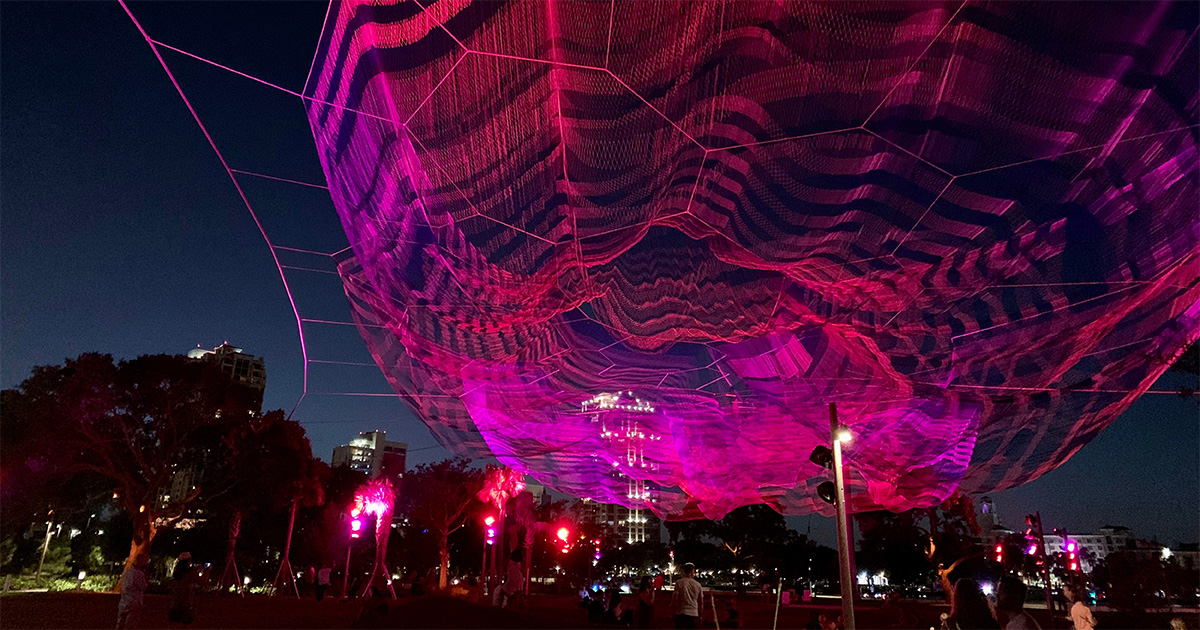 A POP OF COLOR AT THE PIER
Downtown St. Pete is renowned for its vibrant public art scene, and the St. Pete Pier is no exception! The Pier showcases several unique works from national and international artists that visitors are sure to appreciate for years to come.
"Bending Arc" by Janet Echelman is an eye-catching pièce de résistance. Carefully composed of more than 1 million knots and 180 miles of twine, this innovative aerial sculpture sprawls across 424 feet and reaches 72 feet at its tallest point. Its shape is constantly transforming as it billows gracefully in the bay breezes, casting shifting shadows over visitors during the day and illuminating the district with rich colors at night.
Seek out this artistic masterpiece and an array of unique works commissioned from national and international artists, or catch a glimpse of the ever-changing Arc from your oversized terrace at Saltaire.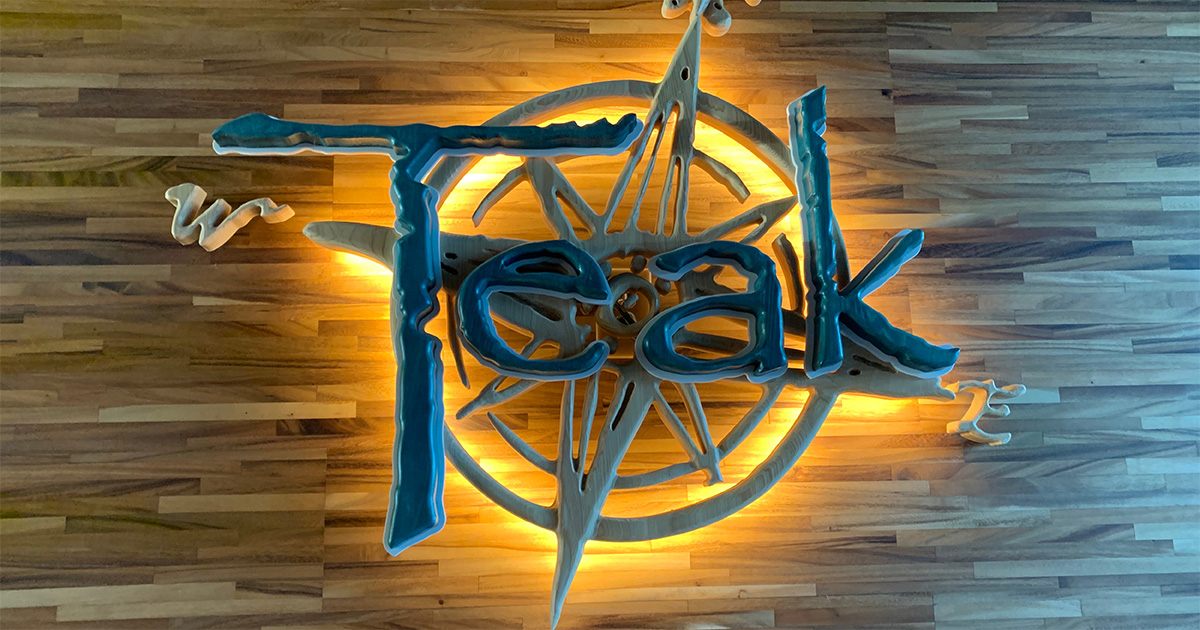 INDULGE IN WATERFRONT DINING
From a refined restaurant to a grab and go café, when it comes to drinking and dining the St. Pete Pier has it all!
Sip on refreshing tropical cocktails beside a fire pit while soaking in unobstructed views of the downtown skyline and Tampa Bay at the Pier's Polynesian-style rooftop bar, Pier Teaki. This is soon to become a popular downtown destination due to its charming tiki hut seating and a delicious menu of frozen and signature cocktails served alongside "tiki eats" and a stunning bay or city backdrop!
Those looking for an upscale culinary experience can enjoy the latest fine dining concept from the visionary proprietor of The Birchwood Inn, located on the middle deck of the Pier. Teak's talented culinarians crafted a menu inspired by Florida and Southeastern cuisine, with dishes such as teak-spiced fish spread with plantain chips and pan-roasted grouper with citrus herb risotto. The elegant nautical-inspired setting is perfect for celebrating special occasions or simply stepping out for date night.
Visit Doc Ford's Rum Bar and Grille for authentic Florida fare interwoven with the flavors of the Caribbean. This restaurant, named after the main character in owner and author Randy Wayne White's crime series, provides a more laid-back ambiance with plenty of indoor and outdoor seating.
Other downtown St. Pete restaurant options situated within the Pier District include Driftwood Café, which offers ice cream, light snacks and drinks, and the trendy Spa Beach Bistro, which features wood-fired pizzas and casual café fare.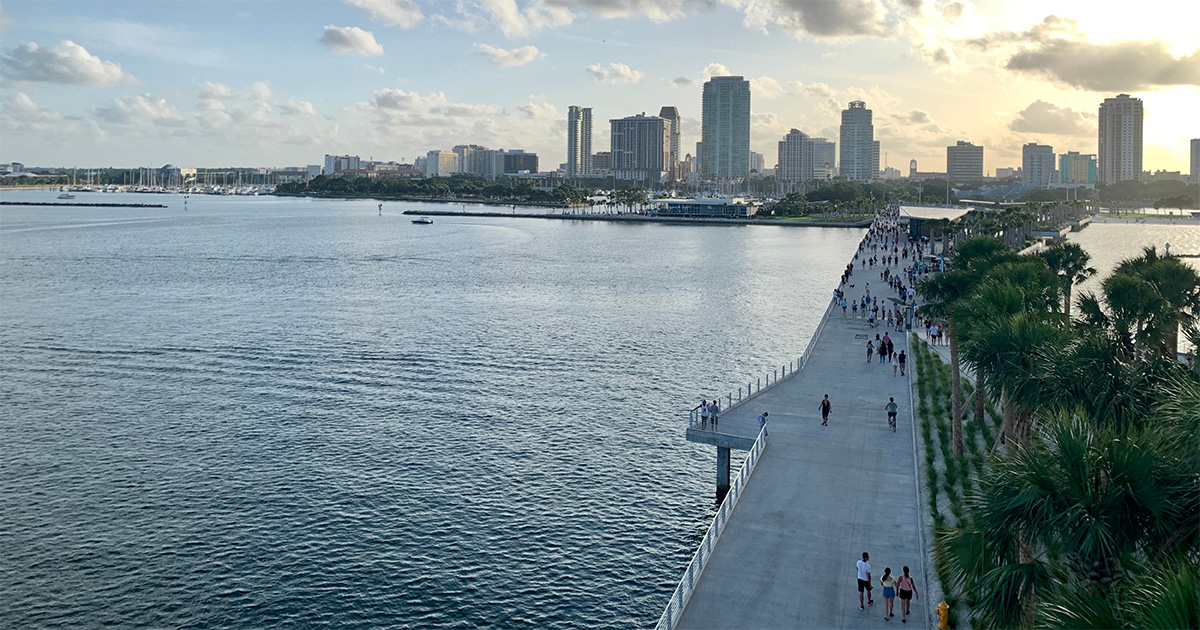 ENJOY THE GREAT OUTDOORS
Walk, bike, run or skate along the bayfront paths, or put your toes in the sand and bask in the year-round sunshine at Spa Beach. The grassy Tilted Lawn midway down the Pier is a great place to spread a picnic blanket and enjoy live music and beautiful views.
Kayaks are available at Spa Beach for those interested in an on-the-water excursion! If fishing is more your speed, drop a line off the Fishing Deck on the very south end of the pier near Gator Jim's Tackle and Bait Shop.
Pier-goers can also browse a selection of local vendors at the Marketplace. Weekly events and live entertainment, including pop-up performers and musicians, will all take center stage here.
AN IDEAL LOCATION OVERLOOKING THE BAYFRONT
Downtown St. Pete has continued to transform over the past decade, and the new St. Pete Pier introduces even more activities, dining options and character to this wonderful city. Living in the city's finest new residential tower places you mere steps away from premier cultural destinations and one of Florida's most vibrant waterfronts. Contact us to schedule a private presentation and explore Saltaire's ideal location on 1st Street South.